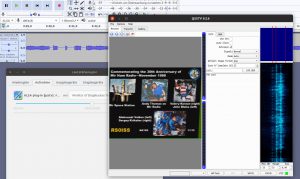 During the weekend from 08.02.2019 to 10.02.2019, the ISS was sending SSTV (Slow Scan Television) pictures again. I have seen a lot of these pictures in the past, but I never managed to receive one so far, so I had to try it and it worked! Here is a short description, how I did it.

Checklist:
Radio tuned to 145.800 MHz, FM (not NFM(!))
Beam antenna pointing to an area, the ISS will pass.
ISSDetector App on my mobile phone to get the exact time for the next pass
Ready for recording (I used the record function of my TH-D74 for it) otherwise the soundcard will do.
The most important goal was to record the signal in a good quality. The decoding can be done later using the sound file.
After everything was prepared I just had to wait for the ISS. Shortly after it was above the horizon I heard a strong SSTV signal which was automatically recorded to the micro SD card of my radio.
After that I used the software "qsstv" (http://users.telenet.be/on4qz/index.html) on Ubuntu Linux for the decoding. The software allows several options how to read the input file. I first tried to read from the file directly, but it did not work. (Later I found out, that the software expects a sample rate of 48000 for the wav file).
The second option was to read the audio from the soundcard. So I played the .wav file using Audacity (https://www.audacityteam.org/) and used the mixer "pavucontrol" (https://wiki.ubuntuusers.de/pavucontrol/) to define the output from Audacity as an input for qsstv.
And suddenly it worked! And here they are: My first received SSTV pictures from space!
Later I converted the .wav files to match the 48000Hz for qsstv. I used the software "SoX – Sound exchange, the swiss army knife for audio manipulation" for it. Here is the command to convert the file:
sox 10022019_132933.wav -r 48000 output.wav
After that I was able to load and process the file directly in qsstv without using audacity to play the file.
And here are the results: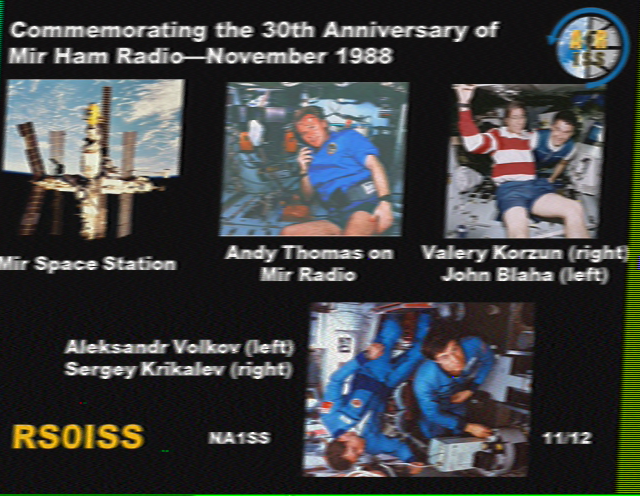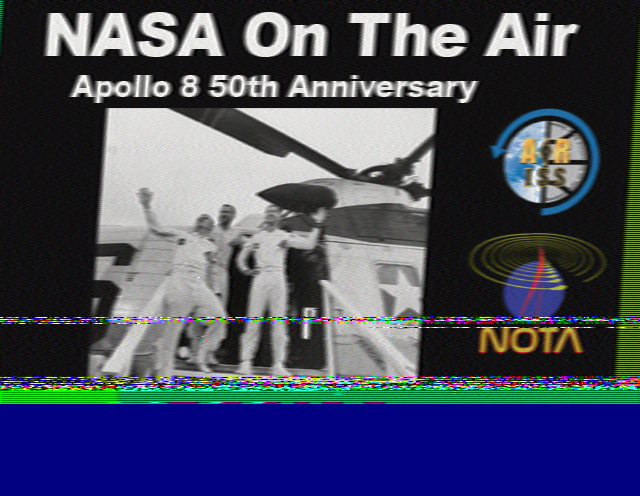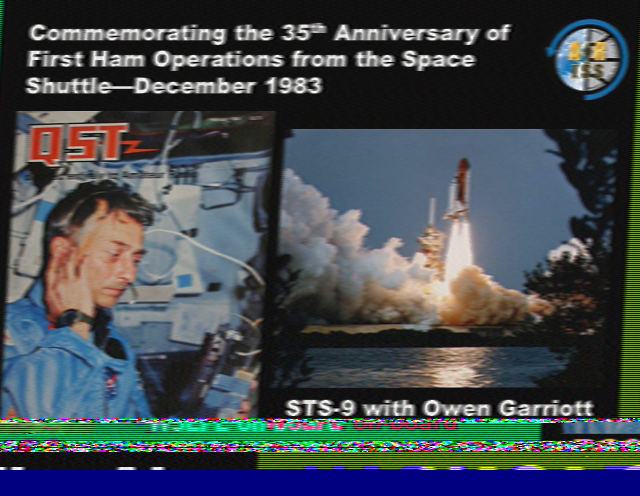 Here is the audio file for 2 of the 3 pictures:
Links: